Happy Thanksgiving!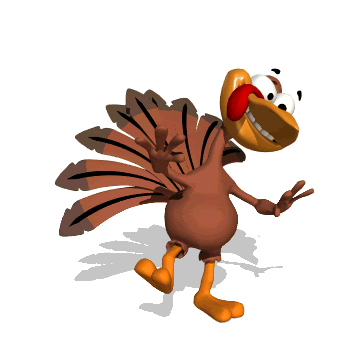 Although we should always acknowledge what we are thankful for, Thanksgiving is the day we share it with our family and friends. Today I want to share with you a couple things/people that I am thankful for:
1. My wonderful husband and best friend, James
2. My incredible children
3. My Mom, Dad, and Sister
4. My friend and "sister" Debbie and her family (I'm also thankful that Deb and I are going to
Country Inns and Suites
for a woman's retreat this weekend to recuperate from the crazy day today!)
5. My blog readers and fellow bloggers
6. My health and the health of everyone I care for (including you if you are reading this)
I could list a million other things - but wanted to keep it simple. Thank you for coming here to see what I have to say - you are very special to me. I hope that you will leave a comment to let me know you stopped by and if you like, let me know
what you are thankful for?